FOR IMMEDIATE RELEASE No. 3379
TOKYO, October 1, 2020 - Mitsubishi Electric Corporation (TOKYO: 6503) announced today that it surpassed an historic milestone with the production of its 500,000th elevator/escalator unit in Japan in September.
The company has been developing and producing elevators and escalators for 85 years, since launching integrated production at its Kobe Works in Hyogo Prefecture in 1935. Since establishing its Inazawa Works as a dedicated elevator and escalator plant in Aichi Prefecture in 1964, Mitsubishi Electric has been a world-leading supplier of elevators and escalators with business in more than 90 countries.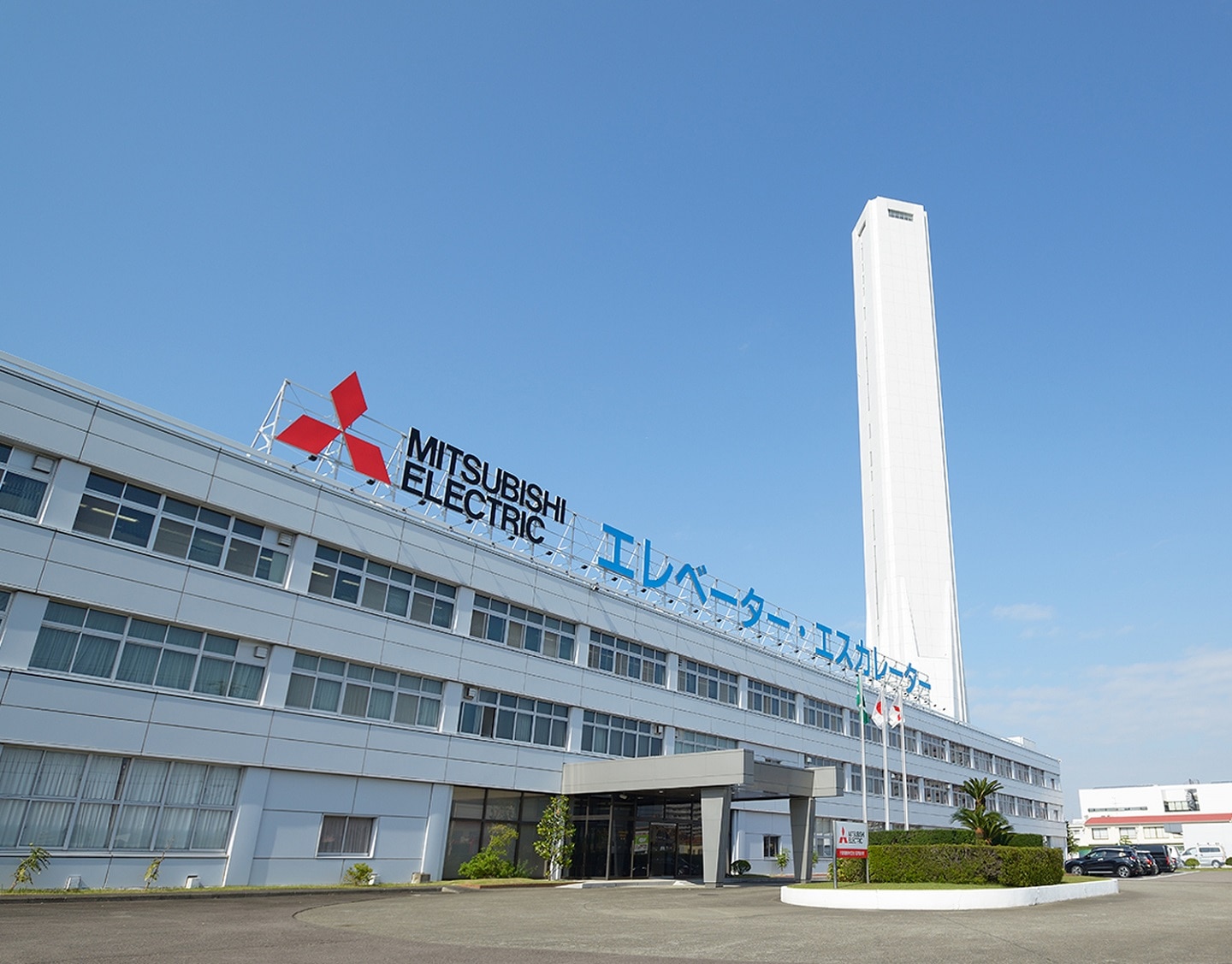 Recent Initiatives
The environment surrounding the elevator and escalator business has been changing drastically due to factors including increasingly higher and larger buildings, mounting emphasis on safety and efforts to reduce the spread of infectious diseases, particularly COVID-19. Mitsubishi Electric has been responding to these new needs by continually delivering "mobility" (transportation) solutions that assure safety, peace of mind and riding comfort. Furthermore, the company also continues to focus on delivering products and services that increase the value of buildings with enhanced efficiency and comfort, including by integrating building facilities with advanced and mobility solutions, such as robots supported by AI and IoT.
Inazawa Works
Inazawa Works, Mitsubishi Electric's dedicated mother factory for elevators and escalators, delivers products that offer safety, peace of mind and riding comfort. The works continues to strengthen its development and verification capabilities through use of its SOLAÉ tower for elevator testing and Elevator and Escalator QM (Quality & Manufacturing) Center for development and verification. The works also has been steadily enhancing its workforce through initiatives such as opening new training facilities, including "SOLAÉ place" and TAKUMI Inazawa Installation Training Center. Inazawa Works plays an irreplaceable role in Mitsubishi Electric's integrated development, manufacturing, installation and maintenance of high-quality products and services worldwide.
| | |
| --- | --- |
| Location | 1 Hishi-machi, Inazawa, Aichi Prefecture, Japan |
| Size | 184,000 sq. m. (land) and 152,500 sq. m. (building) |
| Main Products | Elevators, escalators and building-management systems |
Going forward, Mitsubishi Electric will continue to deliver high-quality products and services focused on safety, peace of mind and riding comfort, together with technological development aimed at helping to resolve pressing issues in modern society.
---
Note
Note that the press releases are accurate at the time of publication but may be subject to change without notice.
---
Inquiry
Media contact
Customer Inquiries
---