FOR IMMEDIATE RELEASE No. 3580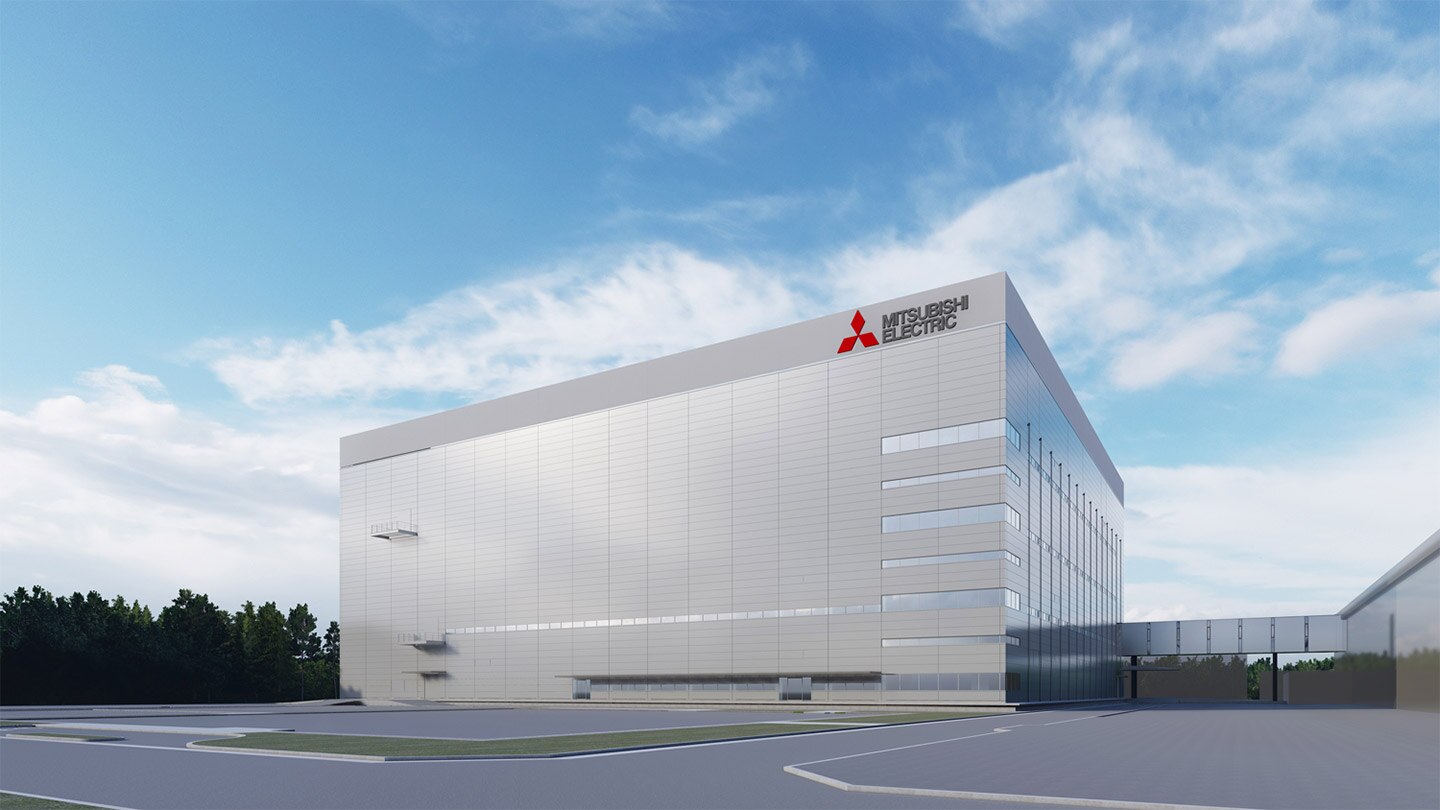 Image of new 8-inch SiC wafer plant
---
TOKYO, March 14, 2023 - Mitsubishi Electric Corporation (TOKYO: 6503) announced today that it will double a previously announced its investment plan to approximately 260 billion yen in the five-year period to March 2026 mainly for constructing a new wafer plant to increase production of silicon carbide (SiC) power semiconductors. Under the plan, Mitsubishi Electric expects to respond to rapidly increasing demand for SiC power semiconductors for electric vehicles as well as expanding markets for new applications that require, for example, low energy loss, high temperature operation or high-speed switching. The plan will also enable Mitsubishi Electric to contribute to the global green-transformation trend toward energy conservation and decarbonization.
A major portion of the increased investment, approximately 100 billion yen, will be used to construct a new 8-inch SiC wafer plant and enhance related production facilities. The new factory, which will incorporate an owned facility in the Shisui area of Kumamoto Prefecture, will produce large-diameter 8-inch SiC wafers, introduce a clean room featuring state-of-the-art energy efficiency and high-level automated production efficiency. In addition, the company will enhance its production facilities for 6-inch SiC wafers to meet growing demand in this sector as well.
In addition, Mitsubishi Electric will newly invest approximately 10 billion yen in a new factory that will consolidate existing operations, currently dispersed throughout the Fukuoka area, for the assembly and inspection of power semiconductors. The integration of design, development and production technology verification will greatly enhance the company's development capabilities and facilitate timely mass production in response to market demand. The remaining 20 billion yen, all new investment, will be targeted at equipment enhancements, environmental arrangements and related operations.
Over the years, while having led the SiC power module market in fields such as home appliances, industrial equipment and railcars, including the world's first* SiC power modules for air conditioners and high-speed trains, Mitsubishi Electric has accumulated extensive expertise in high-performance, high-reliability technologies for screening and many other facets of the SiC power semiconductor production.
---
*

For the SiC power modules for air conditioners, according to Mitsubishi Electric's research as of August 24, 2010,
and for the SiC power modules for high-speed trains, according to the company's research as of March 26, 2013.
---
Note
Note that the press releases are accurate at the time of publication but may be subject to change without notice.
---
Inquiry
Media contact
Customer Inquiries
---