FOR IMMEDIATE RELEASE No. 3329
UPDATED, February 20, 2020 - Although Mitsubishi Electric was, at the time of the original press release, planning to participate and exhibit the new product at embedded world 2020 in Nuremberg, Germany from February 25 to 27, decision has been made not to.
TOKYO, January 23, 2020 - Mitsubishi Electric Corporation (TOKYO: 6503) announced today the launch of a 7.0-inch WVGA TFT-LCD module equipped with a built-in short-range NFC1 antenna and a projected capacitive touch panel. The new module is designed for use in a wide range of applications such as access control system terminals. Sample sales will begin on March 31, 2020 via Mitsubishi Electric offices worldwide.
1.

Near-Field Communication: short-range wireless communication standard that enables communication when devices come close to or in contact with each other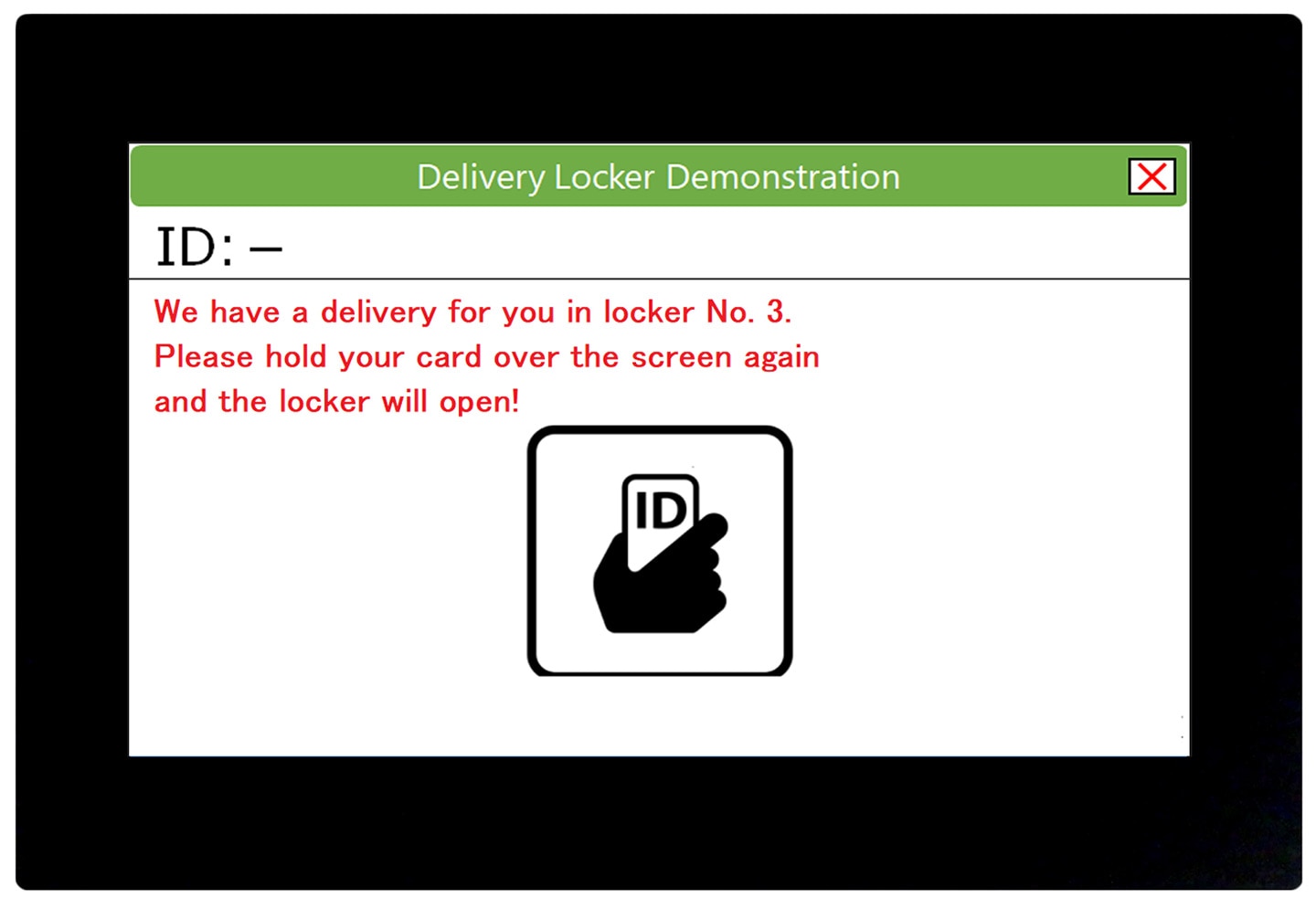 Mitsubishi Electric Color TFT-LCD module with NFC antenna projected capacitive touch panel Model AN070MC11ADA11
With their built-in NFC antennas, the new modules will save space, offer improved ease of use and boost the deployment of NFC-enabled services and devices.
The new products will be exhibited at embedded world 2020 in Nuremberg, Germany from February 25 to 27.
Product Features
1)

Built-in NFC antenna saves equipment space and improves usability

Built-in NFC antenna eliminates the need for an external NFC antenna, helping to minimize equipment space
Optimal design of the NFC antenna enables communication through LCD screens; these display the precise position on the screen a user needs to hold their contactless card or smartphone, allowing easy and intuitive operation

2)

Ultra-wide viewing angle, ultra-high brightness and high contrast allow deployment in a wide range of locations and applications

Offers an ultra-wide viewing angle of 176 degrees vertically and horizontally, ultra-high brightness (1040cd / m2), and high contrast (1000:1)
Can be used outdoors and in other bright environments

3)

A total solution incorporating a wide range of options including touch panels

Provides a total solution, including TFT LCD module, NFC antenna, touch panel and control board
Offers a variety of options, such as optical bonding2, which provides excellent visibility even outdoors and in other bright environments, and strengthened protective glass with low reflective capabilities, treated to resist fingerprints

2.

A structure in which a TFT liquid crystal module, a touch panel sensor and protective glass are bonded with resin.
Sales Schedule
| Product | Model | Display Size | Resolution | Sample Shipments |
| --- | --- | --- | --- | --- |
| TFT-LCD Modules with NFC antenna and Projected Capacitive Touch Panels | AN070MC11ADA11 | 7.0-inch | WVGA | March 31, 2020 |
---
Note
Note that the press releases are accurate at the time of publication but may be subject to change without notice.
---
Inquiry
Media contact
Customer Inquiries
---